"It's time your shake hands and introduce yourself to the clay", said Richard Bresnahan on his way out of the studio for the day. I feel like I did just that.
I got into the studio this morning and did a little "nesting". I've been trying to arrange my work space into something that feels right. Once that was settled, I felt like I could begin.
When I started working with the clay today, I got some creative traction. I spent months anticipating what I might do with my time here. But when I arrived, I was a little stuck on how to begin. My students may recall that I'm an advocate of action. "Ideas will find you when you are at work" said one of my college drawing professors, Rea Mingeva. I agree. When I don't know what to do, I know that if I just start, ideas will happen. It doesn't make sense until it happens. So I just began. I now have the start of 3 figures sculptures.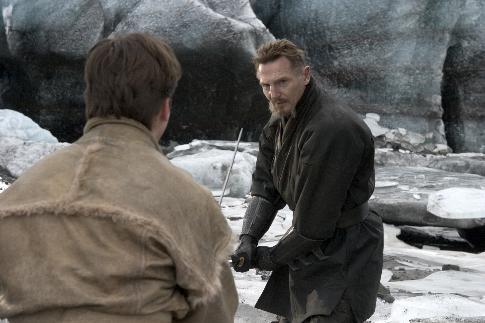 if you devote yourself to an ideal, you become something else entirely.
One of my big realizations for today has to do with Ra's Al Ghul. In the 2005 Batman Begins, Liam Neeson's character says, "Your training is nothing. The will is everything. If you make yourself more than just a man, if you devote yourself to an ideal, you become something else entirely. Are you ready to begin?" I'm beginning to realize how important it is that Richard Bresnahan has built the St. John's pottery based on ideals. When he talks to people about the process or the product he speaks in terms of a sustainable "lived system". He talks about a "deep relationship with the materials". He's built a community of apprentices, campus relationships, and the kiln-firing experience. Environmental responsibility, being fully involved with one's craft, and a warm community pervade are the ideals that Richard has devoted himself to. Because of that devotion to ideals, he has become something else entirely. Richard's work is in prestigious collections and museums and he's become internationally famous for his methods. If he had chosen to simply focus on promoting his clay skills, I don't think he would be the phenomenon that draws people in. Now each piece tells the stories that Richard tells.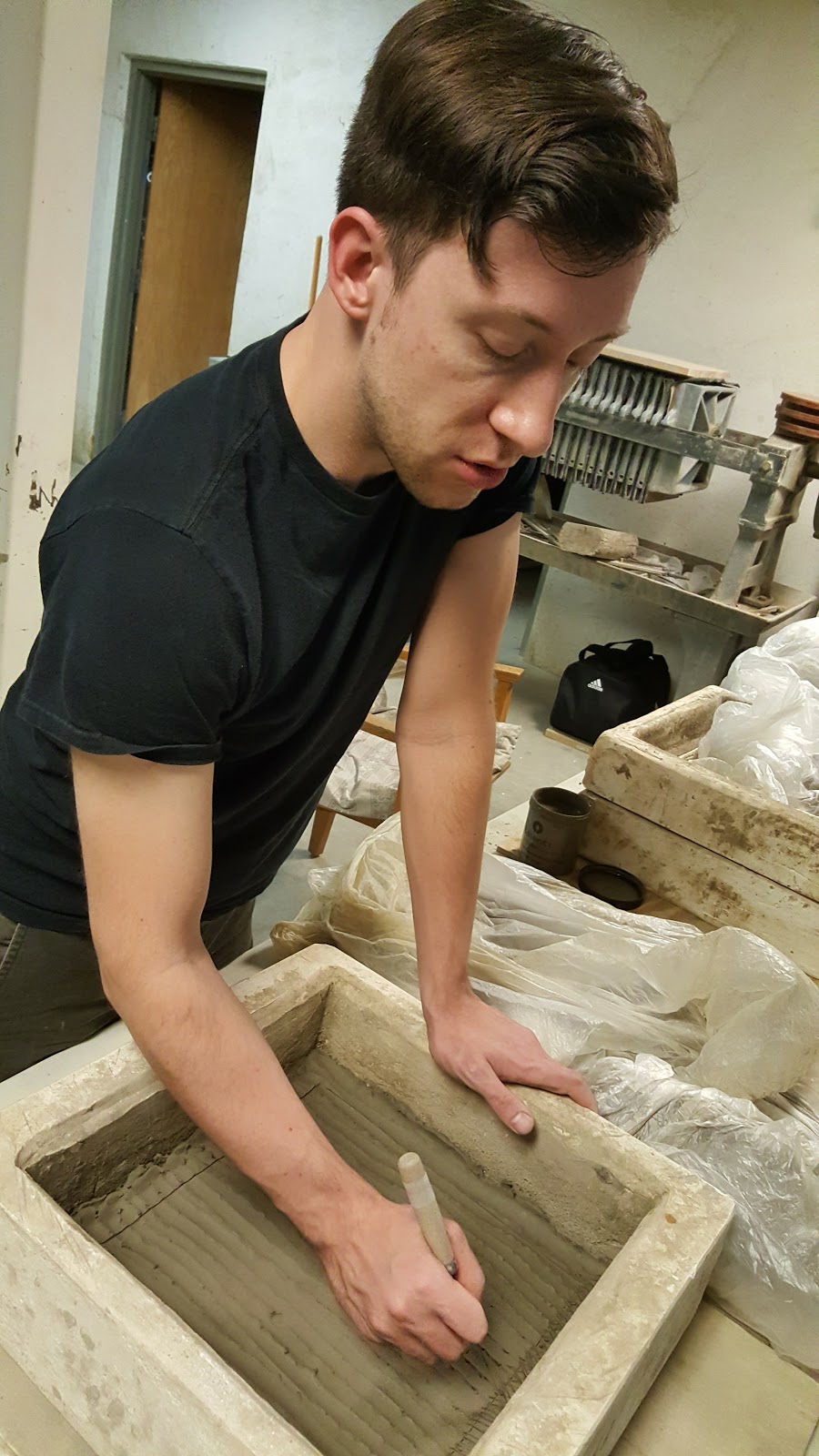 Steven Lemke has been an apprentice, exhibition coordinator, and studio manager at the St. John's Pottery. He's returned to do some sculpture work, and he's been super helpful for us newbies!